Pressin' In To See With a Servant's Heart


by Suzin Mc Neill
It is time to press! It is time to press! It is time to press… Many have sat back saying, whatever will be, will be. Many have set back and said, bring on the greater works, LORD. Many have set back saying, I can only walk in that which is ordained of GOD. Many have set back and refused to give the simple word I speak in your heart. Many have said that My will is hidden and a man can not know it.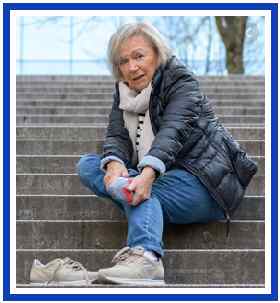 You have failed me and fell in your day to day grounds of believe. You have grown accustomed to being sent out with focus on you, as the prophet, as the apostle, as deliverers, and as evangelists. The focus of your waiting is not to be for the greater works in ministry. This would cause stumbling. Back up. Check your road and set your self to be the servant of all. As I send you forth, I want you to have very definite affects, bringing forth changes of heart. I want you to see each person that I place before you and remain open to hearing ME. It may seem different to you at first and you may feel uncovered but, as you are faithful in these obedient steps of My service, I will reward you, says The LORD.
Each day I want you available to do My callings, pray for healings and touch those around you. Do the clerks and workers in the stores you frequent have faces? I gave My people faces, and ask you to see the faces around you. Are you My witnesses? Witness where you go. Do you hear the voices of the world? My people need your touch from ME, says The LORD. My people must come to full restoration.
Where are you, the light within the world? Are you hidden under the bushel, still? I have called, COME OUT! I am here to strengthen you and fill you with My love, that you may go forth strengthening each other and loving one another. This is not sloppy agape' as you say it has been, nor is it a militant violence for warfare. My love is the strongest force of power within this world. As you release My love, you also gain the benefits of My love pouring through you.
Come out and stand in the empowered name, JESUS. Stand repentant, cleansed, and prepared for the works off stage. You shall win no man's approval, nor do you deserve it. If there is any praise let it be to lift up the name of My Son JESUS and to exalt My works through you. Back up. Get basic. Get repentant. Get clean from sin and stand before Me with your heart readied, and your will yielded. Hear ME… Hear ME, throughout your day.
You are called chosen. You are My chosen ones. Today, I, The LORD open your eyes to see each one around you. My body is in the streets naked, scarred, bleeding, and broken. Raise yourselves up by reaching out for ME. Seek no provision. I AM your provision. Seek no favor among groups of men.

SEEK ONLY MY WILL
See your sisters, hurting, worrying, fretting, and wayward. Draw them in to Me, through My love. Draw them into My love and they will learn of Me. Women, arise from your slumber and ease and prepare yourselves in earnest prayers for those who are standing before you, and for those who will stand before Me.
See your brothers doubting, failing, wavering and wandering. It is a hard life for many. Let your service to ME begin with the direct face to face acknowledgment that it truly is MY will that none perish. See MY people. SEE. I stand before you in the poor. I stand before you in the sick. I stand before you in the prisons. I even stand before you in the unwed young mother. I stand before you in the discontent business man. I stand before you with in the family in crises. I stand before you in the forgotten. I stand before you in the lost, and I have also stood calling with My arms stretched forth for you on Calvary.
Serve Me …It is not time to fall back while waiting. Occupy. Occupy your own callings by reaching out with the servant heart. The heart of the servant is not just to do the cleaning and changing of things and places. It is to be open to hear ME and do that which I speak unto your heart to do. The servant heart is surrendered not just for services in this natural world. The servant heart is the heart that is surrendered to do only My expressed will. My true servants are bonded to MY will. The servant heart is a strong heart for it has been fed the meat of the will. In this heart yielding to My will, our oneness grows. You are to be strong in ME, and I am your strength. This falling back is a trick of the enemy to render you complacent.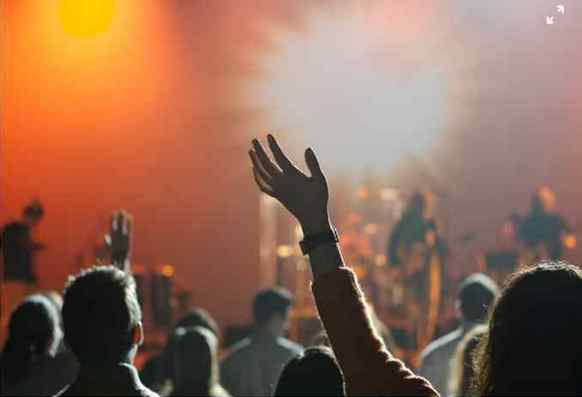 Press forth to walk in My Holy Spirit and reach out to pray and touch those I place before you. Remember, the close- ness of the heart in love with ME will compel you to see others and to reach to them. Arise, you ministers of My heart, for I call you out from serving things into serving Me, through your direct obedience. You are My servants, as you serve one another. You are My friends as you serve those unseen. You are My sons and daughters and you shall see mighty exploits done before your very eyes, but first you must see ME. To see ME as I AM, you must purify your hearts and come unto ME, yielded, as the willing child of service.
My mercies are new each day…and the longing of My heart is for you to see ME in each one. It is time for fishing…and I send forth the last to be seen first and the first to be seen, last. I send forth My Anointing and eye salve by My Holy Spirit that you may open your eyes and see the harvest of souls before you. I, The LORD say, See. SEE! Reach forth. SEE… for it is time to press forward and gather unto ME. I call. SEE...


John 15:15 Henceforth I call you not servants; for the servant knoweth not what his lord doeth: but I have called you friends; for all things that I have heard of my Father I have made known unto you.
16 Ye have not chosen me, but I have chosen you, and ordained you, that ye should go and bring forth fruit, and that your fruit should remain: that whatsoever ye shall ask of the Father in my name, he may give it you.
17 These things I command you, that ye love one another.
18 If the world hate you, ye know that it hated me before it hated you.
19 If ye were of the world, the world would love his own: but because ye are not of the world, but I have chosen you out of the world, therefore the world hateth you.

Verily, verily, I say unto you, The servant is not greater than his lord;
neither he that is sent greater than he that sent him.
John 13:16
Mark 10:42 But Jesus called them to him, and saith unto them, Ye know that they which are accounted to rule over the Gentiles exercise lordship over them; and their great ones exercise authority upon them.
43 But so shall it not be among you: but whosoever will be great among you, shall be your minister:
44 And whosoever of you will be the chiefest, shall be servant of all.
And he sat down,and called the twelve,and saith unto them,
If any man desire to be first,the same shall be last of all,
and servant of all.