The Feet Of Service


By Suzin McNeill
After the battle,
after standing up right in Me, I will loose the soft wind of my Holy Spirit. After the purging, the waters will flow to remove the old shadows of darknesses from the overcomers. After the waters flow, I will manifest My glory to those who kneel in the name of JESUS, My Son. Are you not called as a people to do the miraculous, those greater works each day? I, The LORD am calling to the forefront those who cry out for their brothers and sisters and stand in the gap for their healing. I have said the Son of Glory, the Son Of Man shall arise with healing in His wings. Come. Answer My calling.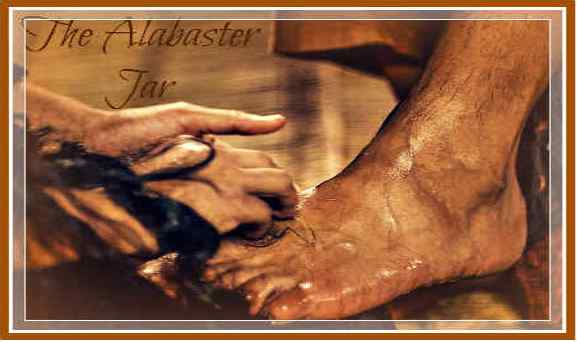 Come reach forth to go where I send you. Seek Me, to be used by Me. Hear Me and move in obedience to my expressed will. I Am , I Am and I am calling you to stretch forth your hands to reach to those who are lowly. I am calling you to reach forth beyond your own selves to gather in those who need so very much. Seek to be givers as I provide for you. To increase your blessings give more, where I say give.


You are called to walk a new path this day, a higher path where you will not look down and see your own feet, but will look down to see the feet of those who have no shoes. On this path you begin to arise into the works of obedience and the works that I, the LORD place you to do. Can you see the feet of another and care for them as I have cared for you? Can you deny yourself to wash the dirt off the feet of your unknown brother? If you can, you will see. You will see what My Son saw clearly. You will see Me, standing there beside you and within you in service. Then, as you keep your eyes upon Me, you will be sent to another to again wash their feet upon My path.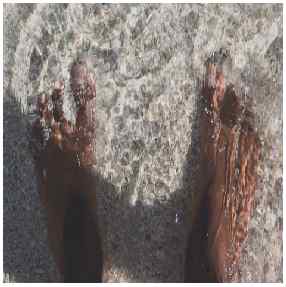 There is no exaltation before man in washing the unclean feet of another. It is a personal thing. It is a servants' calling. You reach forth to gather in with your hands. You thrust your hands out as a greeting of one another. Hands are accepted and adorned by rings and polish. Hands express love in their caressing, and in their lifting to praise Me. Feet are hidden, away by shoes and socks. They are really not so beautiful to man or woman, but to those I send you too, you will see how they become lovely to Me, carrying the tidings of peace and good news.
You will see Me, as you go forth to wash the feet of strangers and teach them to walk in My will. Wash the feet of the strangers, and lead them to Me. Reach forth to those who have been hidden away like feet, and you will see that although you may not receive a seem ably great blessing but I, The LORD, will receive the blessings of your servitude. Then, you will rise up to walk in the anointing where you will receive My power unlimited.


After you have washed the feet of forgotten strangers you will rise up to a place in Me, where you will not only serve Me as washers of feet, but you will be fit and prepared to speak forth in Me, feet become and grow in the name of JESUS and they will obey you. What is this creative anointing worth to you? Will you wash the feet of strangers and tell them of My love? Will I trust you in My power and in My will, to speak to limbs and have them grow, where none grew before?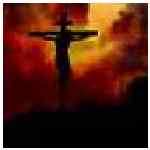 Shall I stand Myself up within you, as you kneel down to serve another with no thoughts of your self or self glory? I love the servants' heart. In the heart of service I dwell, to revive those who are broken and to heal those who are hurting and to even replace the limbs that were torn and destroyed. Kneel thyself down and rise to reach forth... for surely upon the mountain of My holiness comes those who bring good news bringing forth great signs and exploits for My glory. Selah.
---
---

---
---
I Samuel 2:9 He will keep the feet of His saints, and the wicked shall be silent in darkness; for by strength shall no man prevail.
I Samuel 22:7 In my distress I called upon the LORD, and cried to my God: and he did hear my voice out of his temple, and my cry did enter into his ears.
8) Then the earth shook and trembled; the fountains of heaven moved and shook, because he was wroth.
9) There went up smoke out of his nostrils, and fire out of his mouth devoured: coals were kindled by it.
10) He bowed the heavens also, and came down; and
darkness was under His feet.
11) And He rode upon a cherub, and did fly: and He was seen upon the wings of the wind.
33) God is my strength and power: and he maketh my way perfect.
34) He maketh my feet like Hind's feet: and setteth me upon my high places.
37) Thou hast enlarged my steps under me; so that my feet did not slip.
Psalm 8:4 What is man that Thou art mindful of him? and the son of man, that Thou visitest him?
5) For Thou hast made him a little lower than the angels, and hast crowned him with glory and honour.
6) Thou madest him to have dominion over the works of thy hands; Thou hast put all things under his feet:
Psalm 18:31 For who is GOD save the LORD? or who is a rock save our God?
32) It is God that girdeth me with strength, and maketh my way perfect.
33) He maketh my feet like hind's feet, and setteth me upon my high places.
Psalm 40:1 I waited patiently for the LORD; and he inclined unto me, and heard my cry.
2) He bought me up also out of an horrible pit, out of the miry clay, and set my feet upon a rock, and established my goings.
3) And He hath put a new song in my mouth, even praise unto our God: many shall see it, and fear, and shall trust in the LORD.
4) Blessed is that man that maketh the LORD his trust, and respecteth not the proud, nor such as turn aside to lies.
Psalm 4:25 Let thine eyes look right on, and let thy eyelids look straight before thee.
26) Ponder the path of thy feet, and let all thy ways be established.
Psalm 119:59 I thought on my ways, and turned my feet unto thy testimonies.
101) I have refrained my feet from every evil way, that I might keep Thy word.
105) Thy word is a lamp unto my feet, and a light unto my path.
Romans 10:15 How beautiful are the feet of them that preach the gospel of peace, and bring glad tidings of good things!
Luke 7:37 And, behold, a woman in the city, which was a sinner, when she knew that JESUS sat at meat in the Pharisees house, brought an alabaster box of ointment, And stood at his feet behind him weeping, and began to wash his feet with tears, and did wipe them with the hairs of her head, and kissed his feet, and anointed them with the ointment. Now when the Pharisee which had bidden him saw it, he spake within himself, saying, This man, if he were a prophet, would have known who and what manner of woman this is that toucheth him: for she is a sinner. And Jesus answered said unto him, Simon, I have somewhat to say unto thee. And he saith, Master say on.There was a certain creditor which had two debtors: the on owed him five hundred pence, and the other fifty.
And when they had nothing to pay, he frankly forgave them both. Tell me therefore, which of them will love him most? Simon answered and said, I suppose that he, to whom he forgave most. And said unto him, Thou hast rightly judged. And he turned to the woman, and said unto Simon, Seest thou this woman? I entered into thine house, thou gavest me no water for my feet: but she hath washed my feet with her tears, and wiped them with the hairs of her head. Thou gavest me no kiss: but this woman since the time I came in hath not ceased to kiss my feet. My head with oil thou didst not anoint: but this woman hath anointed my feet with ointment.Wherefore I say unto thee, Her sins, which are many, are forgiven; for she loved much: but to whom little is forgiven, the same loveth little.And he said unto her, Thy sins are forgiven.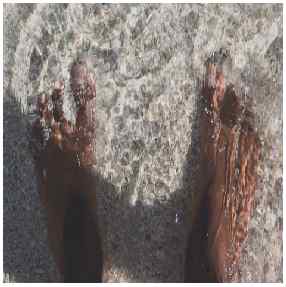 Ye call me Master and Lord: and ye say well; for so I am.If I then, your Lord and Master, have washed your feet; ye also ought to wash one anothers feet. For I have given you an example, that ye should do as I have done to you. Verily, verily, I say unto you, The servant is not greater than his lord; neither he that is sent greater than he that sent him.
If ye know these things, happy are ye if ye do them.